Issue #75
Table of Contents
Your Ticket to Musea on Film, including easy instructions for making a full length feature film for $5, and "Newsreel" an update on foreign films and filmakers
Art Surfing Catch a Wave! Read to the end for the comics
Hard News Musea has seen the future of art!
Gregory Bryant The Living Universe
Zagreus Nebula Sometimes a Nebulous Notion
Davida Gypsy Breier takes you car hopping
Three Encounters by Michael Helsem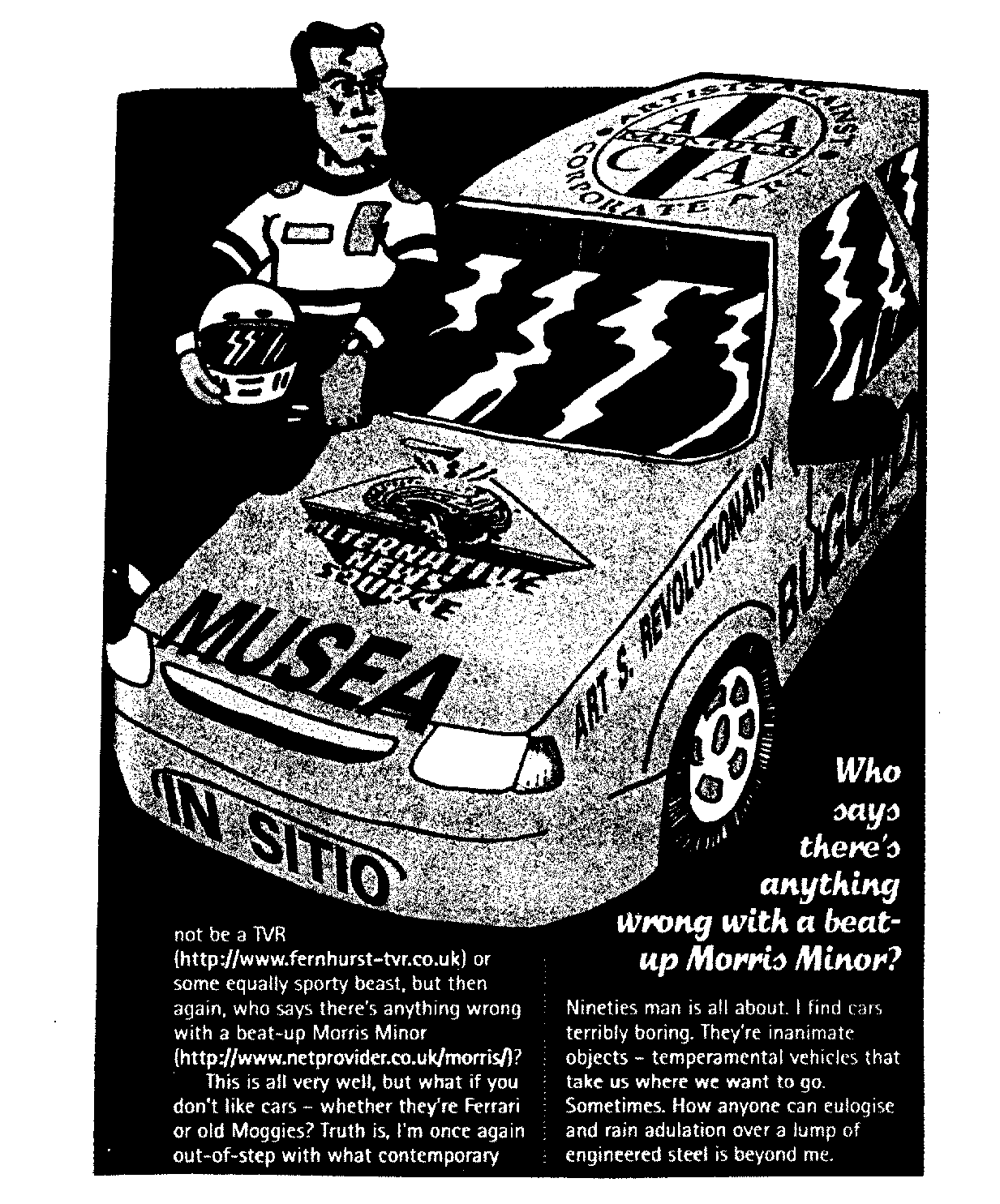 ROBERT from the Netherlands zine, In Sitio writes: "This is a photocopy of a page from the full color British magazine called What's Online - an Internet site mag for which I create corporate art. I snuck in a little promotion for In Sitio and Musea. So I'm entering your $10 competition." Robert, you've won! Thanks for that Art Rev. Attitude! (Note 4 references to Musea on the car!) Who'll be next?