MUSEA'S GUIDE TO THE MOVIES II

The Best Movies of All Time

1935
Night At the Opera.* Marx Brothers pack laughs in that stateroom! Margaret Dumont is aghast throughout

COMEDY'S GOLDEN AGE Part 2: The talkies have their great clowns too. Three are in the pantheon of greats: The Marx Brothers: Harpo, Chico, and Groucho; W.C. Fields, and Laurel & Hardy. All as good as comedy gets. (And don't forget those 3 Stooges Shorts)

Top Hat.* Another romantic excuse for Fred Astaire and Ginger Rogers to dance "Cheek to Cheek" and other Irving Berlin tunes.
DANCE LEGEND Rogers could do the steps backwards and in heels (and a fine comedic actress too) but it's Astaire that will be remembered as the screen's epitome of innovative and graceful dancing.

Ruggles of Red Gap.* Best butler (Charles Laughton) won in a bet - comedy.

Anna Karenina. Screen beauty Greta Garbo in Tolstoy's story of tragic love.

Captain Blood.Errol (in like)Flynn as swashbluckling pirate.

Mutiny On The Bounty. Mr. Christian, Clark Gable mutinies against Captain Bligh,Charles Laughton, on the high seas.

Thirty Nine Steps. Robert Donat gets involved with spies. Hitchcock directs.
DIRECTOR: Everyone considers Alfred Hitchcock to be the greatest director of suspense, a genre that he does with macabre sophistication, and many think he was the best director period. Note, he loves to do a walk-on in most of his films.

David Copperfield.* Dickens tale of urchin Freddie Bartholomew. Also stars W.C. Fields

Tale of Two Cities. "Its' a far far better thing I do..."
Dickens and the French Revolution as MGM blockbuster.
MOVIE AND LITERATURE: By far the literary author most filmed was Charles Dickens. Something in his stories lend themselves to film like no other. Note the many classic films based on his novels.

Bride of Frankenstein.* You've got to see when she meets he! James Whale directs a sequel better than the first!

WESTERNS: Talkie westerns come into their own in these years with 3 Cowboys beginning to gain great popularity: Gene Autry will star in westerns from '34-53. Roy Rogers, '35-51 (both singing cowboys with fine voices) and Hopalong Cassidy, William Boyd,'35-49. All their films are recommended for out west adventure and note those comic sidekicks!

1936
Modern Times.* Charlie Chaplin is definitely a cog in the wheel in this his last silent about a factory worker and more.

Mr. Deed Goes To Town. Capra directs. Gary Cooper has come into a fortune and wants to give it away.

My Man Godfrey. Best millionaire in disguise as butler, Depression era comedy. Carol Lombard & William Powell star.

DEPRESSION ERA ESCAPISM: Note that in the real world it's the depression. So people are looking for some escapism in their movies - rich people in gowns and tuxedos with hardly a care in the world.

Swing Time.* Fred & Ginger as dance team. Songs by Jerome Kern & Dorothy Fields.

Follow The Fleet.* Fred & Ginger in uniform. Songs by Irving Berlin.

Dodsworth. Industrialist and wife get an eyeful when they visit sophisticated Europe. Based on the Sinclair Lewis novel.

Green Pastures.* All Black cast recreates Bible stories. Best religious film of the era.

Little Lord Fauntleroy. Freddie Bartholomew shines as poor kid who becomes a British Lord, from the Francis Hodgson classic.

Libelled Lady. A two couple film, Spencer Tracy/Jean Harlow and William Powell/Myrna Loy, where editor wants to get the goods on heiress.

These Three. Lesbian (?) couple exposed by student, based on Lillian Hellmans "The Children's Hour"

Things To Come. Check out the sets (Menzies) and scenery in this sci-fi. H.G. Wells story.

The Devil Doll. Todd Browning horror film with people reduced to doll size. Downsizing - 4 stars!

Milky Way. * Harold Lloyd dodges punches in this milkman becomes fighter comedy.

1937 (a great year for comedy )
Day At The Races. * Marx Brothers bet on the ponies.

100 Men And a Girl. * Deanna Durbin pesters the conductor to give jobs to her pop and fellow musicians.

Way Out West. * Laurel & Hardy do the best soft shoe routine in film in this western spoof.

Nothing Sacred. * Tabloid reporter milks dying girl's (Carole Lombard) last days.

The Awful Truth.* Cary Grant and Irene Dunne divorce each other but can't quite give each other up!

Topper. Cary Grant and wife die, then as ghosts haunt poor Topper who's the only one that can see them.

Shall We Dance?. Fred & Ginger pretend they're wed to Gershwin tunes like "They Can't Take That Away From Me".

Snow White and the Seven Dwarfs. * Walt Disney gambles on a full length cartoon of this fairy tale, and lavishes the biggest crew of artists this century to do it right.

ANIMATION: Walt Disney will set the trend for full length animated films. During his life time he will make many enduring classics. They're family treats!

Lost Horizon. * Capra directs. 5 people stumble on a land where none die, Shan-gri-la.

Prisoner Of Zenda. Best of 5 versions of lookalike masquerading as royalty. Ronald Coleman stars.

Captains Courageous. Spencer Tracy teaches the ropes to Freddie Bartholomew in this sea tale.

Stage Door. Katherine Hepburn and other starlets (see if you can recognize all the faces) try to get into show biz.

They Won't Forget. Lana Turner is the murdered high school student in this Southern town drama.

A Star is BornA self destructive actor falls in love with an up and comer. Better than the remakes. Dorothy Parker wrote the screenplay.

Pepe Le Moke.(Fr.) Beauty lures gangster out of the Casbah.

1938 ( a great year for film series )
Alexander Nevsky.* (Rus.)
Director Eisenstein does another war epic. Russians repel German invasion of the 13th century. Note the year of this film!

Grand Illusion. * (Fr.) French prisoners and genteel German Commandant. Classic tale of WW1. Jean Renoir directs.
DIRECTOR: Jean Renoir, son of the famed Impressionist painter, and film director of eloquent, touching, and well crafted films.

Lady Vanishes.* On a train trip a kindly old lady disappears and inquiry leads to mystery. Hitchcock directs.

Algiers. Remake of last years Casbah thriller, with Charles Boyer as outlaw and Hedy Lamarr as breathtakingly beautiful as any woman in any film ever made! See it just to hear her say. "How rude!"

The Adventures of Robin Hood. * Errol Flynn draws a bow for adventure in this Sherwood Forest classic.

Bringing Up Baby. With our 2 best script choosers Katherine Hepburn and Cary Grant. Baby is a leopard and comedy follows. Howard Hawks directs.
DIRECTOR: Howard Hawks is a puzzle. On the one hand he does screwball comedies like Bringing Up Baby, and His Girl Friday '40, but also westerns like Red River '48 and mysteries like Scarface '32.

Pygmalion. Leslie Howard in the best version of George Bernard Shaw's 'My Fair Lady' story.

You Can't Take It With You. Capra does the stage comedy by George S Kaufman - Moss Hart of girl bringing beau home to zany family.

FILM SERIES: During these years Hollywood begins some fine film series, sort of a cross between film sequels and TV weekly series. Some of the best began this year

Love Finds Andy Hardy.* Mickey Rooney stars in this first teen series ('37-44) and seems to always have romantic problems. Great fun.

Young Dr. Kildaire. * The Blair Hospital series ('38-47) shines with Lionel Barrymore as Dr. Gillespie. Lew Ayres plays Dr. Kildaire.

Blondie.* A personal favorite and my choice for best family comedy series on film (or TV). Penny Singleton is Blondie who always seems to save the day for bumbling Arthur Lake as Dagwood. Watch the family grow with more kids and dogs and Mr. Dithers. 28 episodes from '38-50.

1939 ****
BEST YEAR IN CINEMA! Says most critics. And Musea adds that if you add the years from say Modern Times '36 to Citizen Kane '41, you have the greatest era in cinema! Here's a partial year list:

Wizard of Oz. * Best 'Toto I don't think we're in Kansas anymore" children's movie and certainly one of the most entertaining and delightful films of all time. Judy Garland stars in the L. Frank Baum classic.

Gone With The Wind.* 4 hour Civil War epic with Rhett, Clark Gable, giving a damn about Scarlet Vivien Leigh. Note the wounded soldier pan!

Mr. Smith Goes To Washington. * An idealistic Senator, James Stewart, fights government corruption. Capra directs.

Rules of The Game.* (Fr.) Renoir directs. Love affairs abound for both rich and working class.

Ninotchka.* Bon vivant Melvyn Douglas vs. Russian hardliner Greta Garbo. Politics make strange bedfellows in this comedy romance where a deadpan 'Garbo laughs'. One of Lubitsch's best.

Love Affair. On board romance with Charles Boyer and Irene Dunne - marvelous!

Gunga Din. Cary Grant and 2 other soldiers fight in India in this mix of action adventure and comedy.

Stagecoach. * Western stage coach filled with stars and a story of adventure out west. Note the scene where the stage picks up John Wayne.

The Women. All female cast, Joan Crawford to Hedda Hopper, compete in style and cattiness. Director George Cukor.

Wuthering Heights. Love on the moors with Lawrence Olivier & Merle Oberon. Greg Toland (Citizen Kane) behind the camera.

Hunchback of Notre Dame. * Bellringer Laughton falls for the Gypsy girl.

Goodbye Mr. Chips. (Brit.) Shy schoolmaster lives for his students and the charming Greer Garson.

Destry Rides Again. James Stewart and Marlene Dietrich tame the rowdies in this western spoof.

Dark Victory. Drama about self involved socialite, Bette Davis, who learns she hasn't got long to live.

Four Feathers. (Brit.) Combat in the Sudan.

Drums Along The Mohawk. John Ford directs this tale of Revolutionary times starring Claudette Colbert and Henry Fonda.

Of Mice And Men. John Steinbeck story of 2 friends with the big strong one, Lenny (Lon Chaney), mentally handicapped.

You Can't Cheat An Honest Man. W.C Fields, who runs a circus, versus Charlie McCarthy, and who's the dummy?

Bachelor Mother. Ginger Rogers hides her baby from David Niven in this Garsin Kanin comedy.

Gaslight. (Brit.) Insane husband wants wife's jewels!

Adventures of Sherlock Holmes. Basil Rathbone stars as the great detective in this 14 film mystery series.

ALSO THIS YEAR: 'Aother Thin Man, At the Circus (Marx Brothers), Son of Frankenstein, Capra's Young Mr. Lincoln, Hawk's Only Angels Have Wings, cartoon version of Gulliver's Travels, Bob Hope in haunted house comedy, The Cat And The Canary, and Shirley Temple in Little Princess, etc.

Contest
The first person who can WRITE us with the correct answer to the following art question will receive 2 free passes to the Inwood Theater or something nice for our out of town readers.

On the back page is a drawing of tone of the main characters from one of the star (*) films on our movie list. Can you name the movie he was in?

Answer to last month's question of: what simple way is there to walk through any maze and get out the other end - EVEN BLINDFOLDED!?

Is: Put your left hand on the left wall and without taking it away, walk through the maze. Also works for right hand on right wall. We had a tie: Winners were Marlee Stewart and Ryan Johnson of Dallas.


1940 ****
Philadelphia Story.* Will Cary Grant get back with Katherine Hepburn or will the wedding go through? James Stewart as lovesick reporter.

His Girl Friday.* 'Front Page' story is updated with Rosalind Russell as wants-to-quit reporter And Cary Grant as egging-her-on editor in a very fast talking moving classic. Howard Hawks directs.

Rebecca.* Creepy 1st-wife portrait haunts Joan Fontaine's new marriage to Laurence Olivier. Hichcock at his best.

The Great Dictator.* Chaplin spoofs Hitler in this duo role, his first talkie.

The Grapes Of Wrath. * Henry Fonda leads the Okie farmers to California. Steinbeck tale directed by John Ford.

Shop Around The Clock. * Lubitsch comedy has lovers feuding where they work but in love through the mail! James Stewart stars.

Pride And Prejudice. * Greer Garson and 4 sisters looking for romance in Jane Austen adaptation.

Foreign Correspondent. * Joel McCrea mixed up with spies. Another Hitchcock classic.

My Favorite Wife. * Dead wife isn't! She, Irene Dunne, returns and Cary Grant has remarried. Garson Kanin comedy.

Sea Hawk. Errol Flynn, swordplay and love.

The Bank Dick. W.C. Fields as bank guard.

Road To Singapore. Bob Hope & Bing Crosby do a series of 'road' comedies '40-45. All fun with best jokes about making a film in a film, in a film series

1941 ****
Citizen Kane. * Orson Welles fictional bio of Hearst-like newspaper magnate is as innovative as films get. Many consider it the best film. Note great cinematography by Gregg Toland.

Maltese Falcon.* Everyone wants that black bird statue! Humphrey Bogart is Sam Spade.

Suspicion. Is Cary Grant trying to kill new wife Joan Fontaine? Hitchcock. Note, lame ending was forced on him.

Here Comes Mr. Jordan. * Has prizefighter been sent to Heaven too quickly?

Ball of Fire. * Dancer rooms with 8 geeks to help them with their slang dictionary. Barbara Stanwyck in Howard Hawks comedy.

Dumbo.* Disney cartoon classic of little flying elephant. 2-2-10-GO

The Lady Eve.* Barbara Stanwyck cons goofus Henry Fonda for his dough in this Sturges comedy.
DIRECTOR: Preston Sturges was the premier director of great sophisticated American comedies that always had a touch of goofy madness.

Man Who Came To Dinner.* Fake injury allows radio critic, Monty Wooley, to monopolize and terrorize household.

Sargeant York. Gary Cooper goes to war in Howard Hawks drama.

Sea Wolf. Edgar G. Robinson as mean sea captain versus new sailor, John Garfield in this Jack London tale.

Never Give A Sucker An Even Break. W.C. Fields last big picture with more gags than plot.

Wolfman. Horror classic of full moon transformation. Lon Chaney as the howler.

1942 ****
Casablanca. * Ricks Joint during WW2 with great song, "As Time Goes By", great romance Bogart and Ingrid Bergman, and great finale. More than a can of beans!

To Be or Not To Be. * Jack Benny and Polish theater group besieged by the Nazis. Rich Lubitsch comedy.

FILM SUBJECT MATTER: From a survey of all the century's films, the major source for more stories than any other seems to be the Nazis ruthless grasp at world domination. Time and time again you'll see that as the subject of more documentaries, dramas, love stories, and comedies than any other subject matter.

Yankee Doodle Dandy. * James Cagney in bio of songwriter George M. Cohan. Cagney dancing down the long flight of stairs is worth it alone.

Sullivan's Travels.* Sturges comedy about out of touch director, Joel McCrea searching for real life stories. Note Veronica Lake's haircut.

Palm Beach Story. * Sturges comedy of Claudette Colbert leaving hubby and running away to Florida madness.

Woman Of The Year. * Spencer Tracy / Katherine Hepburn comedy. She's a political reporter, he a sports reporter.

Talk Of The Town. Cary Grants on the lam, and hides out in the home of Ronald Coleman and Jean Arthur.

Bambi. Disney tale of fawn in the forest.

Now Voyager. Melodrama with Bette Davis under the psychiatric care of Claude Rains.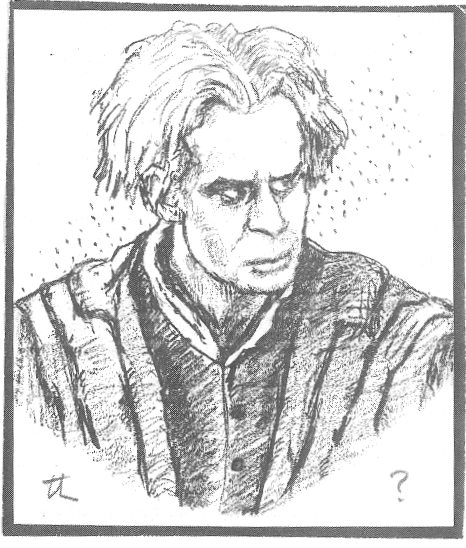 Cat People. Horror film with a devilishly scary pool scene.
Who Done It. Abbot & Costello in comedy murder mystery at the radio studio. Great cast.