70 Film Summaries
This issue of Musea took 30 years to make. It's a summation of a lifetime's work on movie scripts and script ideas by me. They are now in various forms of completion. Some are finished scripts ready to film. Others are either completed outlines that need to be fleshed out with scenes and dialogue, or basic outlines of the story, or just a short summary of the story's plot. All are © Tom Hendricks 2003. Take a look!
1. OSAGE MURDERS. True Crime, (b/w) 1919 Oklahoma. Oil rich, elderly, Indian woman, Eliza Bigheart, is dying of incurable cancer. Her 4-daughter family smothers her to death. One by one the 4 richer daughters are killed or die suddenly. So do many others including a 'seer' Henry Roan, who predicts some of the murders until he too is killed. The Dept. Of Justice sends 3 investigators that piece the puzzle together. Three years after the first murder the case is solved. Based on Great True Detective Mysteries by Alan Hynd.
2. OOKA THE JUDGE. Family film, Ancient Japan. This is a collection of cases (tall tales) built around the wisdom of the Japanese judge of old named Ooka Tadesuke. He resolves disputes and gets to the truth of cases brought to his court, in clever and often unorthodox ways. Includes " The case of the stolen smell" and "The case of the marble monster". Based on the book Ooka The Wise by I.G. Edmonds.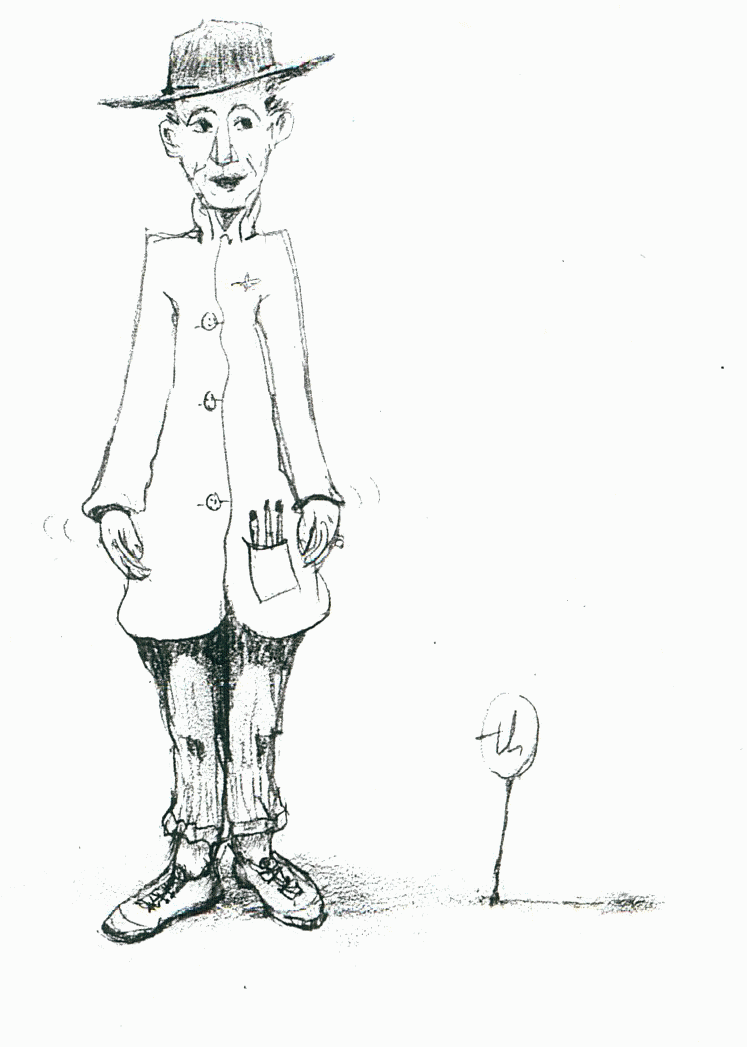 3. GRANDDAUGHTER. Gothic horror, romance, (b/w) Eastern Europe, 1940s. Dr Frankenstein's determined granddaughter wants her grandfather's lab notes. She invites a dear old colleague of his and first pleads, then tortures him into revealing where in the castle they're hid. Then to the lab. She first re-animates a young man from the village cemetery. But his brain is warped. He is re-killed. "If only I could mix the young man's body with the brain like the brilliant colleague of her grandfather," she says to herself... At the same time the townspeople in the village below the castle are restless. Rumors are flying. Vigilante groups rise up to burn down the castle and end its evilness once and for all.
4. THE VALIANT LITTLE TAILOR. Children's film, based on a Grimm's fairy tale, forest. A pint sized tailor kills 7 with one blow (7 flies on his jam - that is) and with that reputation sewed on his belt, he sets out on a journey of adventure: outsmarts a giant, fulfills 3 quests of a King to win his fair daughter, and outwits his daughter's ploy; to live happily ever after.
5. THE DEAL. Family film, Marrakech. American tourists in Morocco are perusing the bazaar. Father finds an item he wants to buy (rug? gilded jar?) and knows he's supposed to dicker for the best price. There's tension and mistrust on both sides. Dealer thinks the rich American can afford it at any price. Tourist thinks the natives are taking advantage of him. The wrangling goes on and on with stubbornness on both sides. Crowds gather. Each of the two men backs up his position with a story from his life. Both become more and more committed to winning the 'deal'. Insults fly - "shoddy workmanship" on one side, "lack of respect for quality and culture" on the other. Families get involved. The deal grows to 1 full day and night, and a 2nd day. Each hour there are slight concessions and lots of ploys - seller lowers a little, buyer will pay a 'leetle' more. See how it resolves itself with both sides satisfied that they got the best of the deal and the crowd cheering its conclusion.
6. OZ. Children's cartoon film series. Animated versions of each of the 14 titles in the Baum Oz series that follows the action in the books exactly. [May also do films of each of the OZ books written by Ruth Plumly Thompson after Baum's death.]
7. CLASSIC PHOTOGRAPHY. Documentary, art, history. With little but a brief intro on how photography began, plus occasional notes on individual photographers, their methods and subjects; this is a film of nothing but photos. Each film shot is 5-10 seconds of a great classic photo. All put in chronological order. Include lots of photos from the masters plus the best of the rest. It covers all great photos from the birth of photography to 2000. [May have a DVD series with even more selections to peruse]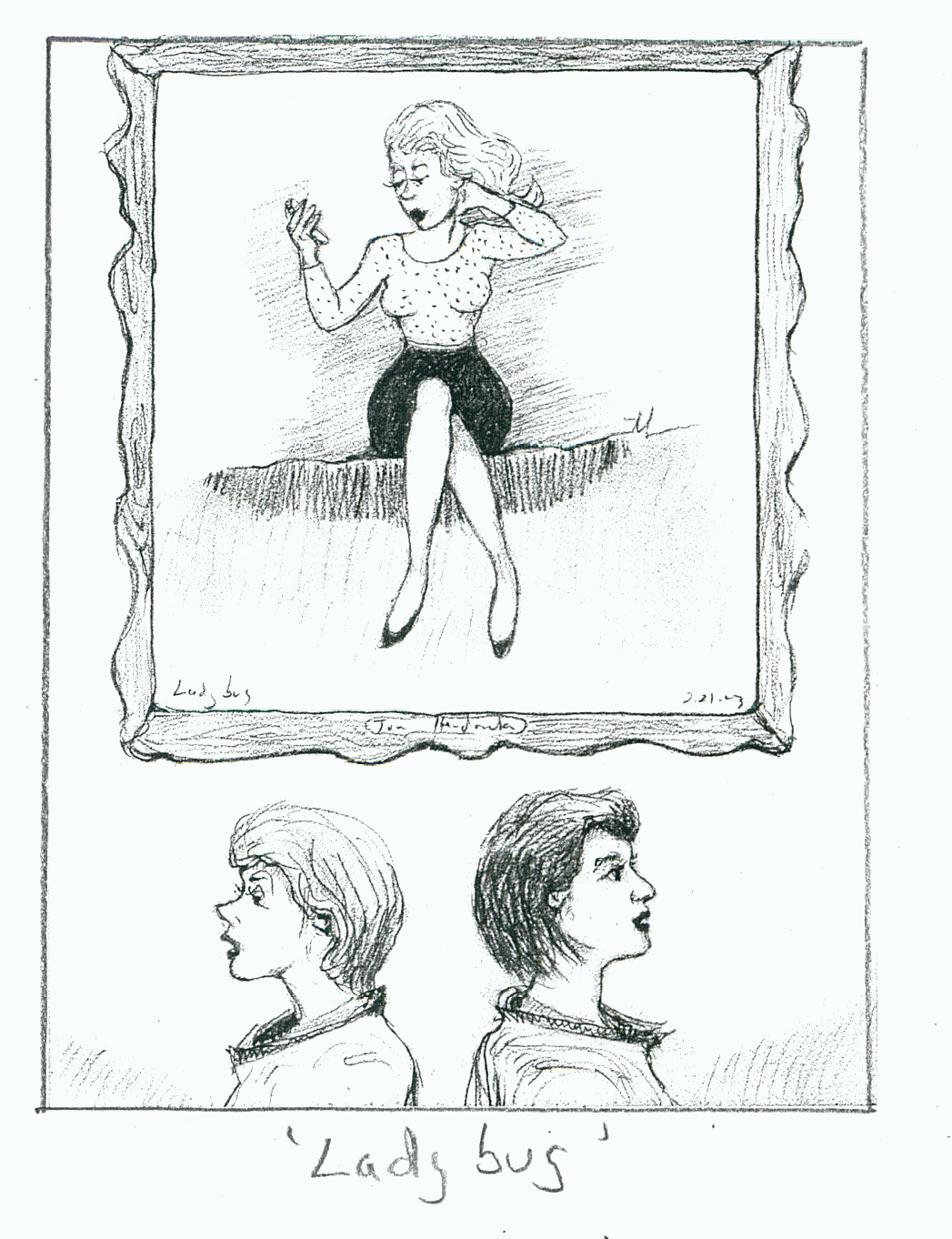 8. CLASSIC ARCHITECTURE. Documentary, art, history. Study, in chronological order, of the best and most influential architecture from around the world. Each scene covers 1 building or building complex, with some voice overs with helpful notes. [May also have a DVD series with even more selections to study]
9. ALIEN MYSTERIES. Sci-fi, mystery, future times. This is an anthology of short story films* that combine mystery with sci-fi. Based on episodes from these 2 books: What Dunits, by Mike Resnick ed., Sci Fi Private Eye, Charles G. Waugh and Martin H. Greenburg, ed.
*Short story film defined: If a novel is turned into a 2 hour movie, then a short story will turn into a short story film (around 5-60 minutes in length). Short story films are like novels in that they tell a complete story, but unlike novels in that they're more concise with no frills, or subplots to get in the way of the action.
10. SNOOTY'S. Comedy, golf, Dallas. Anal manager of the haughtiest department store in the world, Snooty's is fired; not for his competence or loyalty - they are beyond reproach - but simply to save a few $$$. He goes to the next door bar to loose his troubles. There he meets and begins to talk to a mega, mega wealthy golfer and a buddy of his. All the while a rainstorm rages outside. Golfer is very disappointed that weather has kept him off the links. Everyone is a little drunk. The manager still has the KEYS and plots revenge against his evil bosses. "How much would you pay for playing golf inside the world's greatest department store?" says the former manager. Golfer responds, "I'm listening..." See if he makes a hole in one in the antique vase department.
11. DANNY DUNN. Children's film series, 1950's U.S. A series of films with main characters Danny with his impetuous curiosity, friends Irene and Joe, plus the brilliant and kindly Professor Bullfinch. The kids are always getting into hair-raising adventures that only science knowledge can solve. Many titles in the series of books by Jay Williams, and Raymond Abrashkin.
12. BREMEN TOWN MUSICIANS. Children's film, musical, based on the fairy tale. Donkey (bass voice) joins up with Dog (baritone) and Cat (tenor) and Rooster (soprano) to leave their cruel masters and go to the town of Bremen. Each is introduced with a song and sings one with his fellow travelers (duet, trio, quartet) as they go along the road. They stop that night at what they think is a deserted cottage to find it's full of robbers. They foil the robbers in a rousing battle, find gold in the cottage fireplace, and decide to make it their home from then on. Lots of my compositions throughout and note the great animal costumes.
13. LONG & SHORT. 2 hair stories, TV special. a. Queen Zelda (from my children's anthology, Moon Tea) and b. Long and Short Division by E. Nesbit.
14. AT THE FILM FESTS. Documentary. Film covers a year of all the great film festivals across the world with all the atmosphere, characters, drama, etc.
15. 3 SAVILLE ROW. Bio, historical fiction, musical. Documentary of the day by day excesses and craziness of the Beatle's Apple Enterprises from 1968-71, based on the book, The Longest Cocktail Party by Richard Dilello - filled with Beatle memorabilia, anecdotes, Apple music, and much more. A Beatle fan's delight.
16. MOON. One-of-a-kind blockbuster. A movie celebrating every aspect of the Moon in science, history, fable, culture, painting, music, literature, etc. Everything from how the Moon was made, to Moon and June lyric sheets, to birthday cakes as a recreation of the moon, to the Rabbit in the Moon in Oriental fables, to Apollo moon landings . [May do a sequel on the Sun]
17. LETTERS. History, documentary, literature. A movie of excerpts from great letters in history with background, photos, voice overs reading the text, music from the period, etc. - based on the book, The Faber Book of Letters, ed. Felix Pryor. Included are letters from Chief Seattle, Dickens, Einstein, Charles Russel, etc. Also include the best of modern day mail art.
18. THE NIGHT LIBRARY. Cartoon. In a children's classic library the lights go out, the people leave, and the characters in the books come alive. Based on the Merrie Melodies cartoon Have you Got any Castles, it's a great mix-up of all the children's literary characters such as Pecos Bill, Cinderella, The Ugly Duckling, Peter Pan, Brer Rabbit, Paul Bunyan, Bluebeard, etc. Lots of music and adventure.
19. MICRO/MACRO. 2 film series. A. MICRO-BIO-ART. Biology, art photography. This film is a collection of photos of living things - as art. It begins with a photo of a peacock and goes ever smaller until it winds up with an amazing photo of a spacepod-looking virus. Amazing photos, amazing art, amazing life! Plus many different posters for this film. [And why is there only 1 for each film now? That seems very uncreative to me]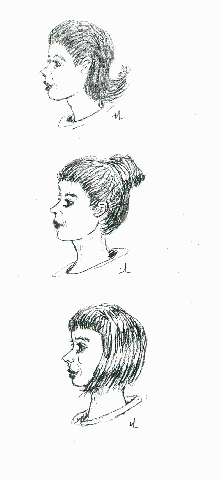 B. MACRO-ART. This film goes the other way and starts out with breathtaking photos of small heavenly bodies - comets and meteoroids - and goes through Earth and planets, solar systems, the Milky Way, and galaxies, with the best photos of each. Plus many different posters for this film too.
20. SAKI. Short stories film. Anthology of films based on the best short stories by SAKI with all their twists and turns.
21. O'HENRY. Short stories film. Anthology of films based on the best short stories by O'HENRY with all their surprise endings.
22. READY! SET! GO! Young children's film for all ages. This is an assortment of children's classic poems, plays, short stories, illustrations, animation, music, and more, for young kids. Ex. Mother Goose rhymes, Toy Symphony, A Child's Garden of Verses, This Old Man, etc.
23. TYCHO'S HVREEN. Historical fiction, science. In Shakespeare's time Pioneer astronomer/astrologer Tycho Brahe started one of the first scientific research facilities at his own private Danish isle of Hvreen. It was a mix of NASA and Disneyland and Tycho was just as strange. He had a metal nose, kept a pet dwarf sitting under the table at meals, and had a very strong attachment to his sister Sophia who he renamed 'Urania'. She called him 'Apollo.' This film explores the island, the research, the characters, and the goings on that kept going on until Tycho's patron died and the money stopped coming in. Based on the article, The Strange Love of Astronomer Tycho Brahe, by Lou Asby.
24. UNCLE ABNER. Short story film, western, mystery. Uncle Abner, a highly moral, hardheaded rigid and religious, frontier lawman solves assorted crimes of violence and greed in 1840-50 U.S. frontier territories (present day W. Virginia). Great mysteries with one of the best lead parts in mystery film fiction. Based on Uncle Abner, classic detective stories by Melville Division Post.
25. WHISTLER'S TRIAL. History, documentary, art. In 1877 art critic Ruskin wrote of Whistler's painting, Nocturne in Black and Gold that he was, "...flinging a pot of paint n the public's face." Whistler took him to court to take it back, and won. This is a film of that trial plus a look at all the extras connected with the trial: Whistler's paintings (remember the one of his mom?), background of both men, excerpts from letters, the press, and other artists' comments on the scandal, the aftermath etc.
INTERMISSION